Nick Hill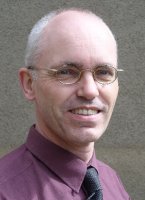 Nick Hill is the founding director of Pennine Data. He is qualified in both civil engineering (recently retired from being IEng MICE) and software engineering (BSc Hons).
Nick's skills include project management, systems analysis (SSADM and others) and specialist software development. User support and training in use of software and hardware. He has knowledge, varying from expert to practician, of several operating systems (DOS and Windows 9x through to Win10), and programming languages (C, Pascal, Visual Studio (VB & C#)).
Some of the projects Nick has been involved with in the past are:
Nottingham Asphalt Tester. The NAT provides the most inexpensive and user friendly means of measuring and assessing the mechanical properties of asphaltic paving materials on a routine basis.
Bradford Robotic Telescope. Responsible for the construction and maintenance of the first unmanned autonomous astronomical observatory on the mountain of El Teide, Tenerife. This is accessed and controlled over the Internet.

More about Nick
In his spare time, Nick is an active member of the East Pennine Outdoor Club and Lincoln Mountaineering Club. He also manages bookings for the Lincoln Mountaineering Club 'hut' in Snowdonia. His climbing and trekking has taken him to many of the mountainous areas of Britain, Bulgaria, France, Italy, Switzerland, Northern Greece, Indian Himalaya, and his favourite, the Pyrenees. He is also a keen DIYer working on his own and friends houses and gardens.
See also our Software development services